As well as increasing the surface area, an increased maximum air flow or low restriction for any given volume of air flow and increased dust capacity means that less servicing is required.
Designed around a high quality polypropylene heat shield and chassis which provides the Venom with an extremely light weight yet durable system. The polypropylene also offers excellent heat protective qualities ensuring the air entering your engine is at its coolest.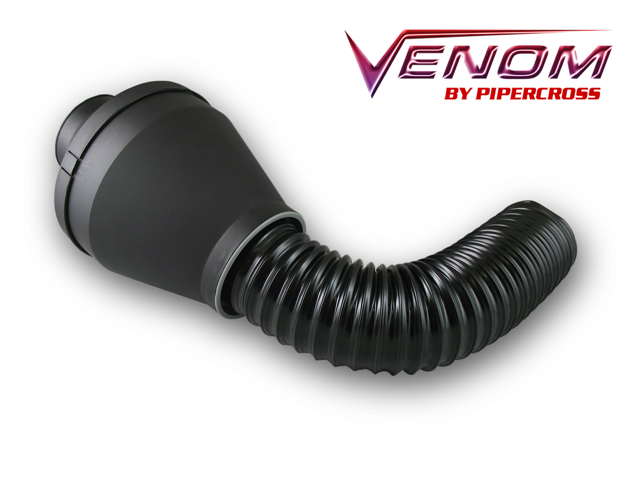 Audi Owner's View
With the intakes mounted so near the turbo in many Audis, excluding as much as possible of the tremendous heat generated by the spinning turbocharger is essential to keep intake temperatures cold. We see this Pipercross air intake increasing the oxygen-holding capacity of your Audi - and thereby the power the engine generates.